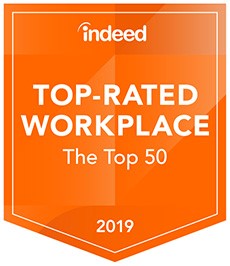 What do our employees have to say about us?
"Great company to work for. They make you feel part of a team."
"Equal opportunity for women to succeed … Great pay and benefits!"
"The company stresses safety above everything else."
This sampling of 5-star reviews on the Indeed career site showcases why the company earned the No. 16 spot for its 2019 Top 50 Top-Rated Workplaces award.
Indeed announced its 2019 award winners on Tuesday, July 16, after sifting through more than 100 million ratings and reviews to select the 50 Fortune 500 companies with the most highly rated overall employee experience.
Indeed.com is the largest online career site with more than 250 million unique visitors each month.
###